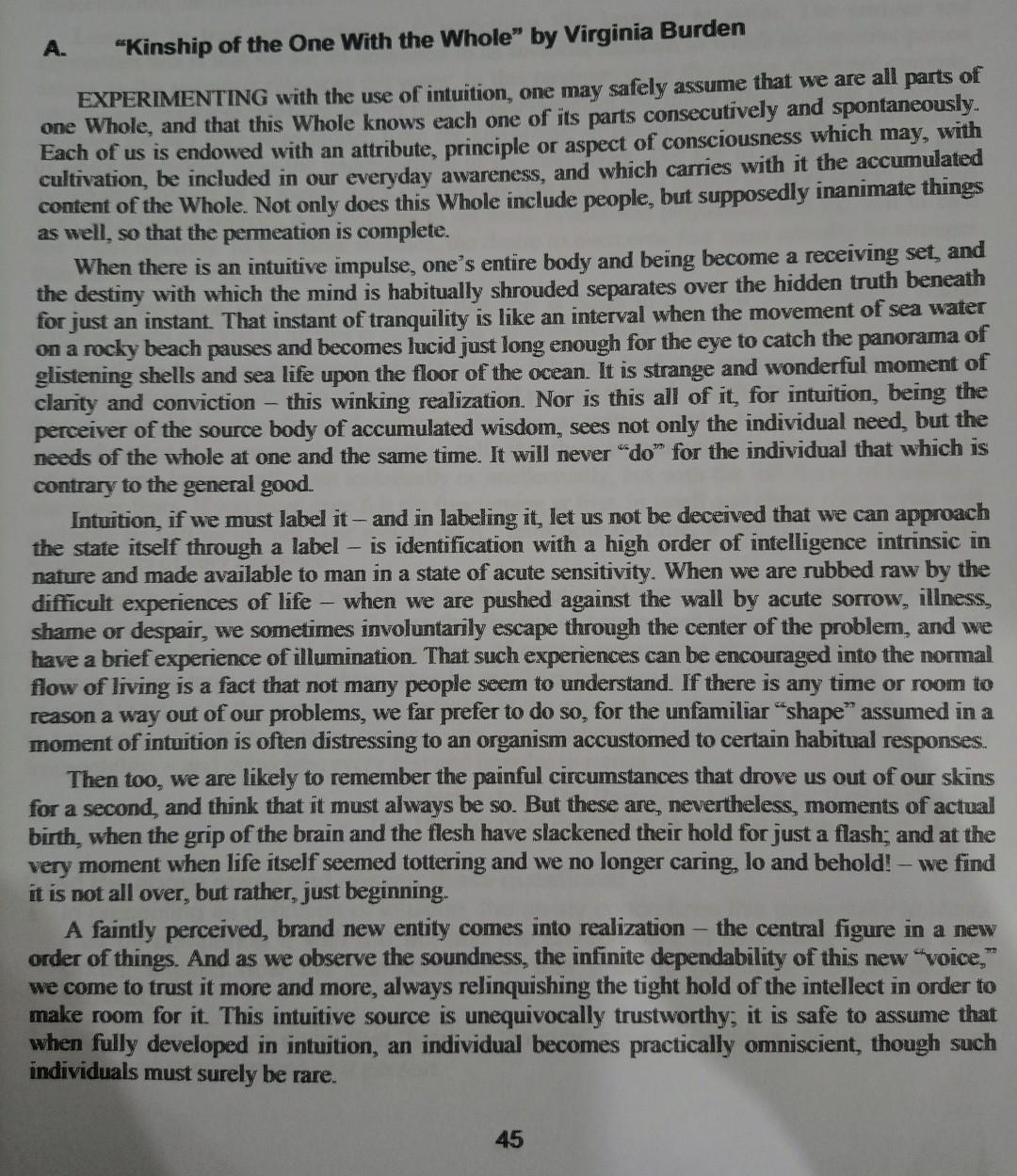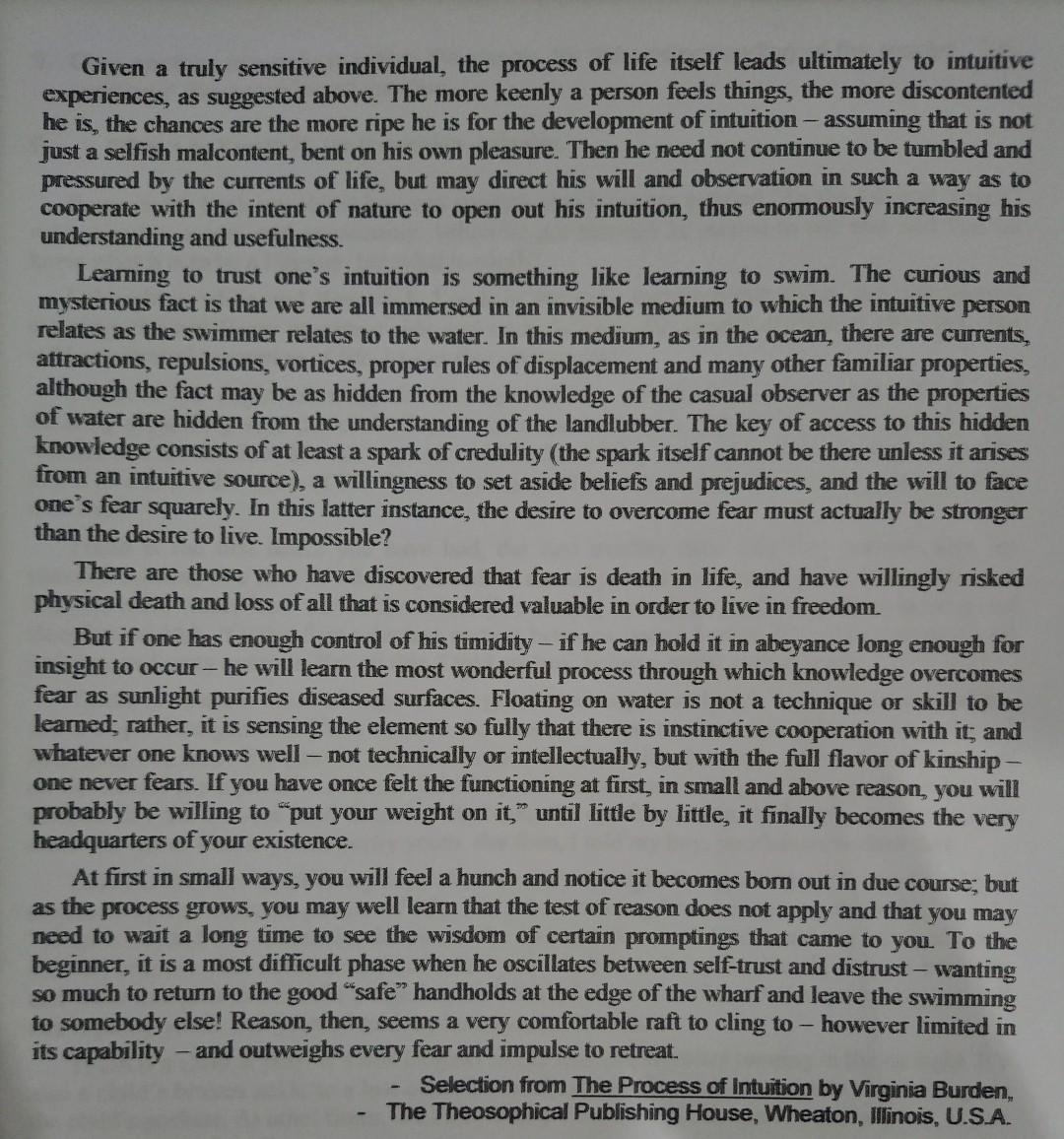 Please read the essay first and answer these questionsbased on your understanding: Please answer number 1 up to number3
1. In presenting its definition of intuition, theessay concretizes this essentially abstract idea by comparing itwith the act and the environment of swimming. In your own words,explain how the components of that analogy generate the definitionof intuition.
2. Explain the essay's claim "fear" or "timidity"plays a negative role in developing the intuitive equipment of aperson.
3. Give another example in which the essay, for theunderstanding of the reader, "repositions" the acquiring ofintuition.
please read the essay first and answer the questionsnumber 1 up to number 2 based on your understanding