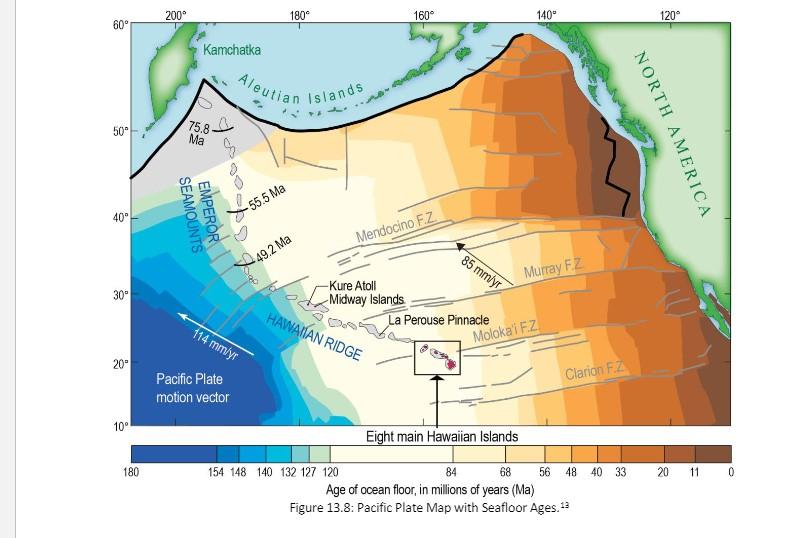 33.Refer to Figure 13.7.
a. How many hotspots are located within the Pacific oceanictectonic plate?
b. What is the name of the hotspot found on the continentalNorth American plate?
Refer to Figure 13.8.
c. What is the age range of the seafloor where the EmperorSeamounts are located?
d. How many millions of years ago did the volcanoes that createdthe Emperor Seamounts erupt?
e. Using your answers to questions a and b above and yourunderstanding of hotspots, in one to two sentences explain how theEmperor Seamounts formed.
f. The Midway Islands are approximately 2,400 kilometers fromthe Hawaiian Islands. If the Pacific Plate movesat an average rateof 85 millimeters per year, how long will it take for the HawaiianIslands to move to where the Midway Islands are currently located?Tip: First, convert kilometers to millimeters by multiplying by1,000,000. Second, divide this number by 85. Show yourcalculations.